WEEKEND ROTATING GRILL BARBECUE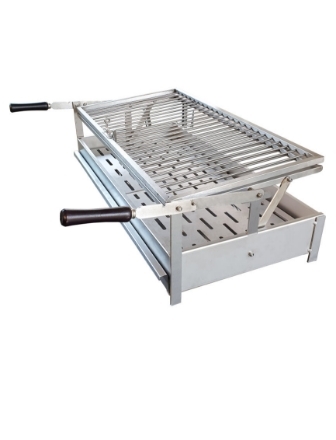 - Measures: Width: 62 cm Depth: 40 cm Height: 30,5 cm Weight: 20,50 kg - 3 years guarantee! - Free Shipping!
WEEKEND - ROTATING GRILL BARBECUE
Metal barbecue with an innovative rotating grill system and another system to facilitate the cleaning of the grill.
Explore in this category these two innovative systems for a better convenience in your barbecue cooking.